A while back, Mark Schaefer published an article entitled "Why customer personas may be an outdated marketing technique." In it he argues that every competitor is marketing to the same people, so if marketers rely on obvious data about their customers to guide their content, they'll all come to the same conclusion and deliver the same useless content. I agree.
However, I don't agree that buyer personas are an outdated marketing technique. On the contrary, I would argue that they are very necessary. Today's marketing requires companies to go beyond buyers personas and map those buyers personas to the buyer's journey before creating their content. Companies must create content aligned with their buyer personas, and also attach context and intent to give their customers useful and relevant content. Buyer Personas are not about demographics, hair color and their favorite food dish, it isn't an exercise in creating a character for your screenwriting class. Instead, buyer personas help you understand what your potential customers needs are in the moments that they pick up their phone and start searching for solutions to their problems.
In today's mobile world, you have to earn the customer's consideration and action, moment after moment.
Why?
Because people are more loyal to their need in the moment than to any particular brand.
Case in point: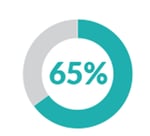 65% of smartphone users agree that when conducting a search on their smartphones, they look for the most relevant information regardless of the company providing the information.1
Companies that take steps toward becoming ready for these moments reap higher ROIs in both mobile and overall marketing investment. The promise of that upside is driving change: they found that mobile has urged 70% of companies to begin transforming their businesses and experiences.2
So if you want to be competitive, you must win those mobile moments, and to win those mobile moments you must provide relevant content. There are thousands of these mobile moments that happen daily. It's impossible to be there with personalized, relevant content for every mobile interaction. We have to pick the moments that matter. The question then becomes, what are they, what is relevant content for that moment and who is it relevant to? On top of that, what is the context and intent of these moments?
And that's where the new buyer personas come in!
In this day and age, buyer personas should be more than a reiteration of background, demographics, goals and challenges. They need to understand the personas different needs in the buyer cycle (intent) and take into account their circumstances when requesting information (context). And with mobile, doing so is both more critical and more achievable than ever.
Why? With mobile, we're able to add a rich understanding of context to consumers' underlying intent. That context provides critical insights into consumer behavior—and therefore powerful clues for how you can be most relevant and useful for people in their moments of need. As Tim Reis mentioned in our Google Partner Connect Event, a search for pizza at home in a kitchen is different than a search for pizza on the street at night. The first search is more likely to be for pizza recipes, where the second search is most likely to be for a pizza restaurant near by. Looking at your analytics data, including time, location and device, can give you clues as to what useful content you should deliver.
And the consequences of not being useful are serious too. Without utility, consumers will not only move on in the moment, they actually might never come back.
So, do you know what types of content your potential clients are searching for when they reach for their smartphone? Have you tried to walk a 'digital' mile in their shoes? Do you have your new, mobile-ready buyer personas ready?
We've created new buyer persona worksheets, updated to include mobile browsing behavior. Click on the button below to download.
Consumers in the Micro-Moment, Wave 3, Google/Ipsos, U.S., August 2015, n=1,291 online smartphone users 18+.
Moments That Matter: Intent-Rich Moments Are Critical to Winning Today's Consumer Journey, Google/Forrester, U.S., July 2015, n=234 e-business and/or marketing professionals in organizations of 1,000 or more employees in the U.S.